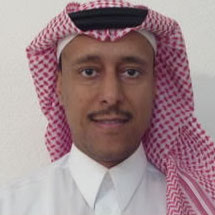 Dr. Bader Nasser Almosaieed
Chairman Saudi Voiding Dysfunction Group
1. Information about the group:
The Saudi Voiding Dysfunction group (SVDG) was reformed in 2015 and approved by the Saudi Urological Association. SVDG is the official group in Saudi Arabia that consists of distinguished experts in the field of voiding dysfunction, female urology, Neurourology, Urodynamics and pelvic reconstructive surgery.
2. The Chairman:
The chairman of the group is Dr. Bader Nasser Almosaieed, he is Arab and Saudi urology board certified. He completed his clinical fellowship in the field of female urology and voiding dysfunction and clinical fellowship in urologic oncology from Cleveland Clinic Florida on 2012. He has master degree in Public health from Nova Southeastern university in Florida. He is the head of urology and former chairman of Surgical Specialties Department at King Fahad medical city. He was elected as chairman of the SVDG on May 2015 for two years.
3. Board members:
Dr. Riyad Almosa: Co- Chairman
Dr. Ali BinMahfooz
Dr. Raed AlManea
Dr. Talea AlAfra
Dr. Ibrahim AlOwaidah
Dr. Yahia Ghazwani
Dr. maher Moazen
Dr. Walid AlOmair
Dr. Abdulaziz Alhejaili
4. Goals, missions and activities:
We have optimistic vision to promote and improve health care related to our field in Saudi Arabia in collaboration with other National and international societies .We have had very successful productive two years activities for the group. Four active board meetings were run and we established the basis to implement local guidelines, website and national wide research activities. Also, the group organized successful workshop and awareness day in Riyadh and Qassim. The group had an international representation on a high level in Emirates meeting in Dubai 2016 and Pan Arab Meeting in Luxor 2017.